Ways to use oatmeal for hair

Hearing the name of oatmeal in a hair treatment will surprise you, but it is true. Oatmeal has the properties to make your hair healthy and strong. You can easily buy oatmeal from the nearby grocery store. Oatmeal is rich in fibers, vitamins, and minerals which will help treat your hair. Oatmeal hair treatment is becoming one of the most popular hair care treatments.
Following are some benefits of oatmeal you will get if you add this to your daily hair care routine –
Split ends are the most common problem faced by many women. This will lead to severe hair damage problems, and it will make your hair dry. It will also stop your natural hair growth. When you add this oatmeal to your hair routine, it will keep your hair hydrated from root to tip, which will prevent split ends.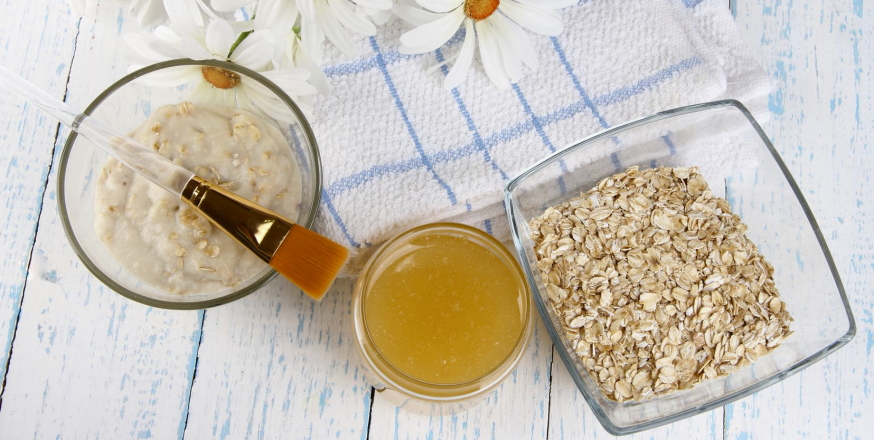 Oat hair health benefits will give you effective results at the end of the treatment. Oatmeal is rich in fibers and will provide you with a high amount of nutrients to grow your hair faster. It also exfoliates the pores in the scalp and promotes the growth of the strands. It will also reduce the hair fall and make your hair stronger.
Oatmeal consists of a combination of lipids and proteins, which will keep your scalp hydrated, and it will also cure all your hair problems. Oatmeal also works as a great cleanser that will give your hair a nice wash.
Oatmeal is good for hair, and it is popularly used in the hair mask to treat dry and itchy scalp. Following are the ways to use oatmeal for hair –
You have to make the oatmeal's hair mask for achieving practical results of oatmeal to your hair. You have to take 3 tablespoons of oats and combine them with a cup of milk. Mix until it turns in the smooth paste.
Add one tablespoon of honey into the mixture, which will give smoothness to your hair.
You can add one tablespoon of coconut oil for the hydrating agent, which will keep your scalp hydrated. Oil will add extra texture and shine to your hair.
All the above information provides you with the great benefit of oatmeal. It will give you details on using oatmeal or incorporating oatmeal in your daily hate care routine.